Erik the Red was a larger than life dude who knew how to leave a mark. He got kicked out of Iceland, and settled a previously uninhabited¹ island. In the world's first documented PR stunt, he named the icy wasteland 'Greenland' to entice people to move there, then proceeded to name every geographical feature he came across after himself. Erik was one hell of a dude.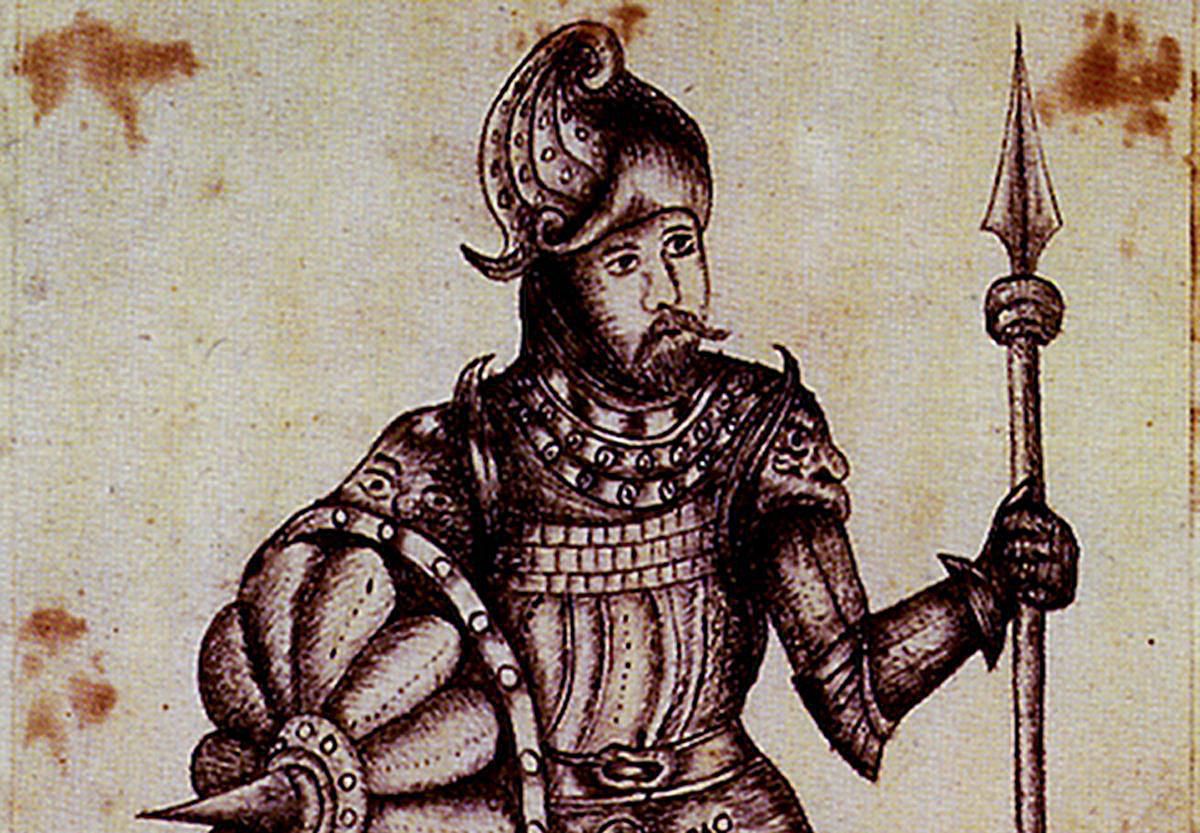 Erik the Red. What a handsome dude. Look at that
mustache. Hipsters kill for mustaches that
glorious.
Erik was born in Norway, but moved to Iceland after his father, Thorvald, was exiled for 'manslaughter' (read as 'probably murder'). He was called 'The Red' because of his fiery hair, beard, and temper. Also red was the color of the blood on his hands after he continued the family tradition of murder.
While living in the north of Iceland, Erik's
thralls
inadvertently created a landslide which destroyed the neighboring house. Erik's neighbor was, understandably, irritated. Less understandably, said neighbor decided to kill Erik's thralls. This aggravated Erik, who murdered his neighbor in return. Because of this, in 980 Erik and his family were banished.
Next, Erik moved to the island of Oxney, and picked up the pieces. He restarted his homestead, and all was going well, until he had more troubles with his neighbors. In about 982 Erik lent his
setstokkr
to his neighbor.
Setstokkr
were large, rune inscribed beams that held particular religious significance. It was pretty cool of Erik to loan them to his neighbor, but unfortunately his neighbor was rather uncool, and didn't give them back. In retaliation, Erik killed him², and was once again banished. This time he was banished from the entirety of Iceland for three years. Erik was left with two choices. He could sail back to Norway, or he could go somewhere else. Erik chose the latter.
Now, Erik wasn't totally sailing blind. Other vikings had been around the coasts of Greenland before, though none had ever gone ashore. Erik knew that Greenland was out there, so he packed his family in his longship and went. He spent several months navigating around the southern tip of Greenland. He went ashore at Tunulliarfik, and spent the two years after that exploring the country, and naming everything in sight after himself.
Tunulliarfik fjord, where Erik came ashore
In 985 Erik's exile was up, and he was firmly of the opinion that his new home would be a pretty dope place to start a colony. He named the place 'Greenland' to attract settlers, and sailed back to Iceland. Erik was fairly successful, and managed to convince some 400 people to make the move. 25 ships set out from Iceland in 985, and within a few months, 14 had arrived on Greenland's shores (the rest having wrecked or turned back to Iceland.) They settled in two groups--the Eastern Settlement and the Western Settlement, with Erik elected leader of the Eastern Settlement. Erik died about 15 years later after a fall from his horse.
¹By Europeans
²Quite frankly, after the number of pens, pencils, bowls, and spoons I've lost to a neighbor, I do not consider this an overreaction on Erik's part.
Sources
Erik the Red-Biography
Erik the Red-Britannica
Erik the Red-Maritime Museum